We now have an app!!  Download today!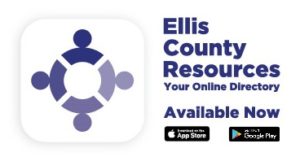 Printed Guide
Update:  We are out of printed directories at this time.  Please download and print the attached directory.  If you would like a printed version of our guide please visit our office at 205 # 7th St. Suite 111, Hays, KS.
Include your organization to our resource guide.
If your organization would like to be added to our directory, please download the attached form, fill out and email to uwecaa@ruraltel.net